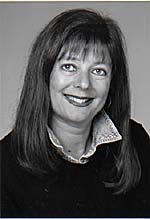 Book publicity campaigns for authors and publishers are the focus of Susan Schwartzman Public Relations. Dynamic, aggressive yet affordable book publicity designed to enhance visibility in today's extremely competitive market is her hallmark.
In fact, a book publicity director of a well-known publishing house called Susan Schwartzman "The Navy SEAL of Publicists."
Renowned for her tenacity as a book publicist, she has often garnered more media attention for her clients than even they themselves expected.
Honestly. Just read what her clients say about her book publicity campaigns:
"As a first time author of Lipstick in Afghanistan (Simon &Schuster), the daunting task of getting noticed looms large, unless of course you're lucky enough to be referred to Susan Schwartzman.     Simply put – Susan Schwartzman is the real deal.   Wending her way through the mystifying maze of necessary publicity, she finds the best possible interviews in print and electronic media and manages to get  her clients the first rate mention all authors need.  Local and nationally syndicated television were just the beginning and were soon supplemented by high profile print interviews.  Suddenly people knew who I was.  More importantly, they knew my book.   I can't imagine being on this journey with anyone else.  If you're in the market for a publicist, Susan Schwartzman is – for my money, the only game in town." Roberta Gately, Lipstick in Afghanistan
Author Isa Adney explains why Susan Schwartzman is tops in her book:
"After working with 2 publicists, spending a lot of money and being disappointed with the results, I was ready to give up completely. By sheer luck, I came across Susan Schwartzman. I read her reviews from past clients and I reluctantly decided to give her a try. Let me just say that Susan got me results in the first month that my previous TWO publicists couldn't get me in one year! She's the REAL DEAL! Susan has a lot of experience and knows what will attract the attention of the media.
Susan spends the extra time to constantly followup with her pitches, which is extremely important to get media bookings. And while other publicists seem to take on any client (and charge them a lot of money) whether they feel they can get publicity or not, Susan doesn't take on any client unless she feels confident she can get publicity for them. This is rare in the business!
Anyone who has worked with publicists before knows that publicity doesn't come cheap. Susan's fees are very reasonable and she usually over delivers. You simply won't find a better publicist to get you publicity at ANY price.
If you've been disappointed with publicists before who have charged you high retainers and never did much, you need to contact Susan Schwartzman. Better yet, feel free to contact ME first!" David Che, Total Law of Attraction: Unleash Your Secret Creative Power to Get What You Want!

"Susan Schwartzman is fantastic.  She secured an exceptional amount of high profile TV, radio and print placements for me for both of my books, Quick & Kosher Recipes From The Bride Who Knew Nothing and Quick & Kosher Meals in Minutes.  Susan generated incredible buzz around the "Kosher Rachael Ray" persona which has made me famous.  Susan's belief in me and support extended to her pitches and I believe that coupled with her professionalism and experience resulted in great success.  I will definitely be calling Susan for book 3!"  Jamie Geller, Quick and Kosher Meals in Minutes
Go to Susan's book publicity testimonials pages to learn more about what other authors and publishers have had to say about her work.
Her extensive media contacts and book marketing expertise enable authors to maximize their exposure in a marketplace where public recognition is a key element of success.
She provides personalized attention to authors, offering book publicity strategies custom-tailored for each book. Closely working one-on-one with authors and publishers, she is always there to answer any questions they may have and to facilitate media events.
Book publicity campaigns commonly include national and local radio and television, author tours, newspaper and magazine feature coverage, review coverage, Internet publicity, press releases and media kits. Book publicity consultations are also offered on a project-by-project basis.
Susan Schwartzman Public Relations represents both literary fiction and commercial fiction as well as nonfiction titles covering a broad range of subjects: mysteries and thrillers, food, self-help, health and fitness, business and finance, social issues, true crime, current affairs, history, parenting, environmental issues,  memoirs, photography, internet, sports.  Her book publicity campaigns have also featured several bestselling authors and award-winning books.
In addition, Susan often speaks at writer's conferences including New England Crime Bake 2008 (sponsored by Mystery Writers of America), The New York City Pitch and Shop Conference, and The BackSpace Writer's Conference.
Susan has contributed articles about publicity to Writer Unboxed, a website devoted to the craft and business of fiction writing, GalleyCat.com, a publishing website and Your Shelf Life.
BOOK PUBLICITY
MEDIA PLACEMENTS
Her indefatigable efforts have often resulted in her clients getting top national and local media coverage including:
The New York Times
USA Today
The Washington Post
The Los Angeles Times
Newsweek
Time
U.S. News & World Report
The Economist
Cosmopolitan
Oprah
Larry King
The O'Reilly Factor
The Today Show
CBS: The Early Show
CNN
Good Morning America
The Jim Lehrer News Hour
National Public Radio
Bloomberg Radio
The Chicago Tribune
The San Francisco Chronicle
The Montel Williams Show

(For a more complete listing of please visit our media placements page.
Susan Schwartzman Public Relations has in addition promoted books by or for major publishing houses, including:
Simon and Schuster, Houghton Mifflin, St. Martin's Press, McGraw-Hill, Bantam Books,   HarperCollins, Crown,  Wiley, Workman, Fodors, DK Books, American Management Association, Macmillan, William Morrow, Lake Isle Press, Harvard Common Press, History Publishing Company, Carroll & Graf, Clarkson Potter, Red Dress Ink, Mira, Willow Creek Press, Running Press, Cumberland House.
Susan Schwartzman has also promoted books by top academic publishing houses such as:
Yale University Press,  New York University Press, University of Oklahoma Press, Michigan State University Press,  University of California Press, University Press of Kansas, Thomson Course Technology.
BOOK PUBLICITY CAMPAIGNS
Book publicity campaigns for bestselling authors and award-winning authors  have included: POWER PLAY and KILLER INSTINCT (winner of the International Thriller Writers Award for Best Novel)by New York Times bestselling author Joseph Finder (St. Martin's Press),  A MEDITERRANEAN FEAST by Clifford A. Wright (Morrow), winner of the James Beard Award for Cookbook of the Year 2000; and THE BARBECUE! BIBLE by Steven Raichlen (Workman), winner of an IACP/Julia Child Award
Among the many titles Susan Schwartzman Public Relations has promoted include:
GENERAL NON-FICTION:
CELEBRITY & ENTERTAINMENT OBSESSION: Understanding Our Addiction
Michael S. Levy, PhD (Rowman & Littlefield, 2015)
MUKHABARAT, BABY: My Life as a Wartime Spy for the CIA
Eric Burkhart (Scottsdale Multimedia, Inc., 2015)
THE BITCH IN YOUR HEAD: How to Finally Squash Your Inner Critic
Dr. Jacqueline Hornor Plumez (Rowman & Littlefield, 2015)
THUNDER IN THE MOUNTAINS: A Portrait of American Gun Culture
Craig K. Collins (Lyons Press / Globe Pequot Press, 2014)
FROM CHARM TO HARM: The Guide to Spotting, Naming, and Stopping Emotional Abuse in Intimate Relationships
Amy Lewis Bear (Balboa Press 2014)
THE HEALING PATH HOME: A Transformative Journey from Darkness into Light
Jeanne Selander Miller (Pebble Path Printing, 2014)
FINDING MY WAY TO MOOSE RIVER FARM: Living with Animals in the Adirondacks
Anne T. Phinney (Moose River Farm, 2013)
AGE TO PERFECTION: How to Thrive to 100, Happy, Healthy, and Wise
Mark Anderson, MD, DABFM; Walter Gaman, MD, FABFM; Judith K. Gaman, BSHS, MA, CCRC (George House Publishing, 2014)
KINDRED BEINGS: What Seventy Three Chimpanzees Taught Me About Life, Love and Connection
 Sheri Speede (HarperOne, 2013)
LOVE BEFORE SEX: How To Establish Love and Commitment Before Bringing Sex Into the Relationship
Laurie Gelfand, Ph.D. (October 2013)
THE ART OF THE APOLOGY: How, When and Why To Give and Accept Apologies
Lauren M. Bloom, J.D. (Fine & Kahn, 2014)
BULLIED: What Every Parent, Teacher and Kid Needs to Know About Ending the Cycle of Fear
Carrie Goldman (HarperOne)
FOLLOW YOUR HEART: A Heroic Journey From Crippling Paralysis to Extraordinary Success
Philip Devitte  (Author House)
BOTTLED UP: How The Way We Feed Babies Has Come to Define Motherhood, and Why It Shouldn't
Suzanne Barston (University of California Press)
THEY MADE ME DO IT: A Cult Survivor's Memoir of Life After The Cult
Elle Benet (Amazon)
THE DOUBLE V: How Wars, Protest, and Harry Truman Desegregated America's Military
Rawn James, Jr. (Bloomsberry Press, 2013)
THE MYTH OF EPHRAIM TUTT: Arthur Train and His Great Literary Hoax
Molly Guptill Manning (University of Alabama Press, 2012)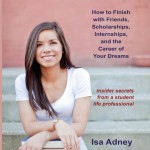 COMMUNITY COLLEGE SUCCESS: How to Finish with Friends, Scholarships, Internships, and the Career of Your Dreams
Isa Adney (NorLights Press, 2012)
---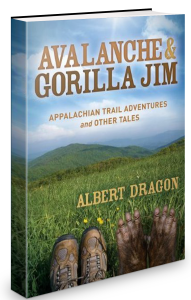 AVALANCHE AND GORILLA JIM:  Appalachian Trail Adventures and Other Tales
Albert Dragon (Morgan James, June 2012)
MY JOURNEY AS A COMBAT MEDIC: From Desert Storm to Operation Enduring Freedom
Patrick Thibeault (IBJ Book Publishing, 2011)
TOTAL LAW OF ATTRACTION: Unleash Your Secret Creative Power To Get What You Want!
Dr. David Che (Blue Note Books, 2011)
ASYLUM: The Renegades Who Hijacked The World's Oil Market
Leah McGrath Goodman (William Morrow, March 2011)
COMMON SENSE CARE: A Parent's Guide to a Harmless ER Visit
Vincent D'Amore, M.D., FACEP (Strategic Book Publishing,  September 2010)
RED NOVEMBER: Inside The Secret U.S.-Soviet Submarine War
W. Craig Reed (William Morrow, May 2010)
19 WAYS TO SURVIVE:  Small Business Strategies for a Tough Economy
Lynn and Philip Spry (Self Counsel Press, April 2010)
THE INTELLIGENT WOMAN'S GUIDE TO ONLINE DATING
*And She Lived Happily Ever After
Dale Koppel, PhD (Peterman, Samuelson Publishing, LLC)

HOMELAND INSECURITY: How Washington Politicians Have Made America Less Safe
Retired FBI agents Kathleen M. Puckett & Terry D. Turchie; (History Publishing Co.; September 2008)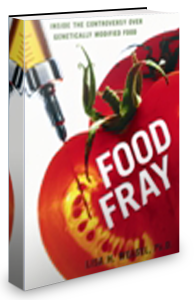 FOOD FRAY: Inside the Controversy Over Genetically Modified Food
Lisa H. Weasel, PhD (Amacom)
---
FICTION – GENERAL:
THE INNOCENCE GAME
Michael Harvery (Knopf, May 2013)
I AM VENUS
Barbara Mujica (Overlook Press, June 2013)
THE LAWYER'S LAWYER
James Sheehan (Hachette / Center Street, January 2013)
THE BEQUEST OF BIG DADDY
Jo-Ann Costa (Koehler Books, April 2013)
THE ALLIGATOR MAN
James Sheenan (Hachette / Center Street, October 2013)
THE BRACELET
Roberta Gately (Simon and Schuster, November 2012)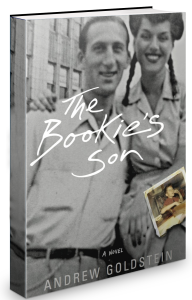 THE BOOKIE'S SON
Andrew Goldstein (Six One Seven Books, 2012)
---
LIPSTICK IN AFGHANISTAN
Roberta Gately (Simon & Schuster 2010)
SLEEPING WITH MORTALS: The Story of a New York Mistress
Cathrine Goldstein (Mountain Land Publishing, February 2011)
THE BREATH OF GOD
Jeffrey Small (West Hills, March 2011)
OVER THE EDGE
Brandilyn Collins (BH Publishing Group, May 2011)

THE BARBARY PIRATES
William Dietrich (Harper, April 2010)
THE SECOND DEATH OF GOODLUCK TINUBU
Michael Stanley (HarperCollins, 2009)
SEX, MURDER AND A DOUBLE LATTE
Kyra Davis (Red Dress Ink)

LUST, LOATHING, and A LITTLE LIP GLOSS (House Hunting Can Be Murder)
Kyra Davis (Mira, 2009)
THE TRICKING OF FREYA
Christina Sunley (St. Martin's, 2009)
THE KING OF SWORDS
Nick Stone (HarperCollins)
POWER PLAY(A New York Times bestseller—August 2007)
Joseph Finder (St. Martin's)
KILLER INSTINCT (A New York Times bestseller—May 2006—and winner of the second Thriller Award for Best Novel)
Joseph Finder (St. Martin's)
THE GUILTY
Jason Pinter (Mira)

THE DISTANCE FROM NORMANDY
Jonathan Hull (St. Martins) 
COOKBOOKS and FOOD SHOWS:
PRIMAL GRILL® with Steven Raichlen (PBS Television Series)
Steven Raichlen (PBS,  2009)
(New York Times Bestselling Author)
(Based on his cookbooks and in conjunction with the 10th  Anniversary Edition of The Barbecue! Bible)
THE LIDDABIT SWEETS CANDY COOKBOOK: How to Make Truly Scrumptious Candy in Your Own Kitchen!
Liz Gutman & Jen King (Workman Publishing Company, October 2012)
JUNIOR'S DESSERT COOKBOOK: Over 75 Recipes for Cheescakes, Pies, Cookies, Cakes, and More
Alan Rose and Beth Allen (Taunton Press, October 2011)

JUST TACOS: 100 Delicious Recipes for Breakfast, Lunch, and Dinner
Shelly Wiseman (Taunton Press, October 2011)
PERSIAN FOOD FROM THE NON-PERSIAN BRIDE (AND OTHER MIDDLE EASTERN RECIPES EVERYONE WILL LOVE)
Reyna Simnegar (Feldheim Publishers; March 2011)

QUICK & KOSHER: Meals in Minutes
Jamie Geller (Feldheim Publishers; November 2010)
SEAFOOD ALLA SICILIANA: Recipes and Stories from a Living Tradition
Toni Lydecker (Lake Isle Press; September 2009)
PRIMAL GRILL® with Steven Raichlen
Steven Raichlen (PBS; June 2009)
(Based on his cookbooks and in conjunction with the 10th  Anniversary Edition of The Barbecue! Bible)

EASY GLUTEN-FREE BAKING
Elizabeth Barbone (Lake Isle Press; February 2009)

YOLELE: Recipes from the Heart of Senegal
Pierre Thiam (Lake Isle Press, October 2008)
THE NEW AFRICAN-AMERICAN KITCHEN
Angela Shelf Medearis  (Lake Isle Press)
QUICK & KOSHER: Recipes from the Bride Who Knew Nothing (Nov. 2007)
Jamie Geller (Feldheim Publishiers)

RAISING THE SALAD BAR: Beyond Leafy Greens — Inventive Salads with Beans, Whole Grains, Pasta, Chicken and More
Catherine Walthers (Lake Isle Press)

OCEAN FRIENDLY CUISINE: Sustainable Seafood Recipes from the World's Finest Chefs
James Fraioli (Willow Creek Press)
MOM AND ME COOKBOOK
Annabel Karmel (DK)
FIRST MEALS: Fast, Healthy and Fun Foods to Tempt Infants and Toddlers (Revised 2004 Edition)
Annabel Karmel (DK)

THE NEW YORK CABBIE COOKBOOK
Mary Ellen Winston and Holly Garrison (Running Press)
THE WAY WE COOK: Recipes from the New American Kitchen
Sheryl Julian & Julie Riven (Houghton Mifflin)
To learn more about how Susan Schwartzman Public Relations can design a book publicity campaign that's right for your next book, call her today at 877-833-4276.
[SlideDeck id='93' width='100%' height='400px']
Visit our book publicity testimonials page to see what other authors and publishers have to say about the success they've had with Susan Schwartzman's book publicity campaigns.