Health:
COMMON SENSE CARE: A Parent's Guide to a Harmless ER Visit
Vincent D'Amore, M.D., FACEP (Strategic Book Publishing,  September 2010
FOOD FRAY: Inside the Controversy Over Genetically Modified Food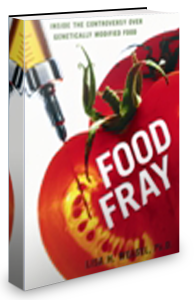 Lisa H. Weasel, PhD (Amacom)

ANATHEMA: America's War on Medicine—A Veteran Doctor Offers A Cure For What Ails America's Health Care System
Michael Pryce, M.D.
DOCTOR, ARE YOU LISTENING?: A Couple's Struggle to Find the Right Infertility Doctor
Dr. Masood Khatamee & Linda Perelman Pohl (Fertility Research Foundation)
BLOODTYPES, BODYTYPES, AND YOU
Dr. Joseph Christiano, N.D., C.N.C.
THE BREAST CANCER COMPANION
Kathy LaTour (Avon)
YOUR PERSONAL NUTRITIONIST SERIES
Ed Blonz, Ph.D. (Signet)
Food Additives
Fat & Fiber Counter
Antioxidant Counter
Calcium & Other Minerals Counter